Slumbering Fields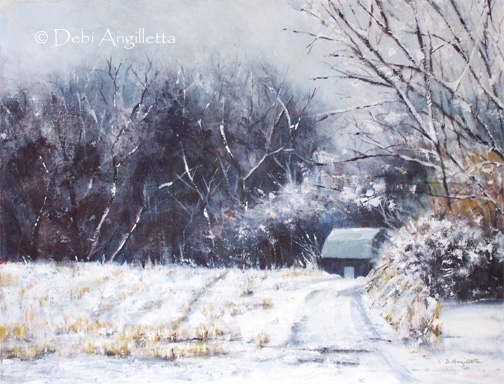 Medium: Acrylic on Panel
Size: 18 x 24
Price: $495.00 USD
Availability: Available

Contact the artist about this artwork
Gallery Info
Discerning Artistry (My Working Studio & Gallery)
518-573-5109
Artist Comments
…the heavy weight of the season's first snowfall enveloped the trees
and fields with spun silver. The farm had pulled up its winter blanket snug
around itself, cloaking its secrets until spring came to coax it out …
The price includes a barnboard style frame.
See examples of this type frame under paintings "Ode to a New Day" and "Horseplay".
Please inquire about price if you prefer it unframed.
The price does not include shipping... if you are not local please contact me to adjust the price before purchasing.