My Tiny Little (Sometimes) Magical Studio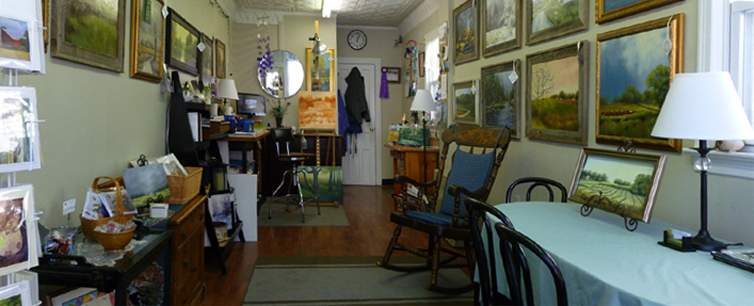 Discerning Artistry - My Working Studio
My studio, Discerning Artistry, is located at 147 Mohawk Avenue, the main street of Scotia, NY with the village parking lot right across the street. Since it is a working studio please call ahead to 382-2665 to make an appointment or try my cell at 573-5109 if you are in the neighborhood and want to stop in to make sure I am available.The studio is small but comfortable.The back half is the working area and the front half and small amount of wall space is for exhibiting paintings.
News:

My interview with Daily Gazette reporter Karen Bjorland was in the December 23rd Sunday edition. For those that don't have access to the paper here is a link to a PDF of the story. http://files.faso.us/14105/2498.pdf

The painting "Glenville Hills" was selected for the cover of this year's local Easy Book phone directory now being delivered in the area.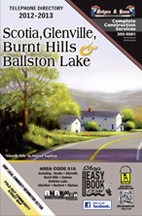 About Purchasing Art
What can I paint just for you?
Fine art is a gift that will last for generations. My paintings can be purchased using PayPal or major credit cards here on my site or with a major credit card in person at my studio. I can also arrange for installment payments that will work for you. If you live outside of the Capital District area and need your purchase shipped please contact me before buying from this site. Shipping costs vary widely depending on location and will need to be added to your purchase.
I exhibit in many locations in the Capital District. Work at my studio location follows the same pricing as a work sold at various local exhibit or gallery locations.
If you have a special landscape or commission in mind contact me with your ideas. If you are thinking of a gift commission please call me to make sure I will have time to complete it for your occasion. I also have gift certificates available if you are not yet sure what you would like.
If you are thinking of purchasing fine art from myself or someone else make sure it is painted on good quality canvas or archival panels and that the artist used professional, not studio grade paint that will fade over time. All paintings (with the exception of pastels and watercolors framed under glass) should have final finish varnish to protect the surface of the artwork. My paintings are all completed with the best professional archival materials. In the case of oil paint I use Holbein paints, and I use Golden or Liquitex for acrylic paint. My paintings are either sold varnished or a date is arranged for varnishing at a later date.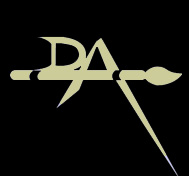 Find me on Facebook
Art is our memory of love. The most an artist can do through their work is say,
let me show you what I have seen, what I have loved, and perhaps you will see it and love it too (Annie Bevan)
Links: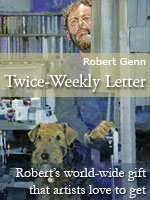 There i
s a wonderful non-commercial website for anyone that creates or loves art called "The Painters Keys". It is the brainchild of Canadian landscape painter Robert Genn. The website includes a great directory of easily navigated art related quotations. You can also link your own website to the free art directory if you wish. The best part of the website is "Robert Genn's Twice-Weekly Newsletter" that is free and comes to your email usually on Tuesday and Thursday. The letters are received by a world-wide community of profession
al artists. There is nothing to buy, they are scanned for viruses, and your email address is not put on any spam list. I have been receiving them for the past 3 years. The newsletters
are short but usually interesting and they have a connection back to the website so if you feel inspired you can take part in the blog or "clickback" for that letter. Sometimes the subject of the letter doesn't connect with me, but many times they are very timely and reflect what is going on for me personally. Check out the link if you are interested in signing up for the newsletter or checking out the website
.
The Tailored Tea
i
s an inviting tea house

cafe
owned and operated by Annie Misir. Located in the wonderfully restored Historic Hills farmhouse at 1010 Troy-Schenectady Road in Latham NY, The Tailored Tea serves brunch, lunch or afternoon tea. They also host special Capital District events by reservation. The menu is delightful and compliments the décor of the 1806 farmhouse originally built by a Revolutionary War veteran Ebenezer Hills. The Tailored Tea is elegantly filled with antiques, vintage linens and wonderful china. The original floors and woodwork are intact and the building is part of the National Historic Register. Upstairs are the studios of resident artists Maureen Sausa and Carol Owens as well as special event rooms, which feature the exhibiting guest artists. The art exhibits change every two months so stop by for tea and scones or a specialty sandwich or omelet and visit the exhibit upstairs.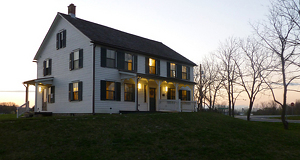 Please contact me regarding commissioned price quotes or samples of my commission p
ieces.

email: dangilletta@deborahangilletta.com

All digital images of artwork on this website are the sole property and creation of Debi Angilletta.
Any unauthorized use of the images herein constitutes copyright infringement © 2006-2013